Antiques Show & Sale at Oglebay
fri14aprAll Daysun16Antiques Show & Sale at Oglebay
Event Details

Oglebay Institute's annual Antiques Show & Sale at The Pine Room in Oglebay takes place April 15 & 16.  (Special preview events take place Friday, April 14)

Among the oldest in the country, the show is also the largest and longest-running in West Virginia. Not only a shopping experience, dealers are eager to share their knowledge with patrons. Quality merchandise and diverse inventory will appeal to both experienced collectors and novice buyers.

More than 50 dealers from 10 states are featured.

The 2023 show is sponsored by Joe R. Pyle Auctions and Hughes Design & Gift Gallery.
Antiques for sale include:
American, English, Primitive and Period Furniture, American Art, Folk Art, Western Art, pottery, quilts, jewelry, rugs, baskets, pewter, silver, glass, china, books and endless decorative items.
General Admission Antiques Show Hours:
10 a.m. – 5 p.m. Saturday, April 15
11 a.m. – 4 p.m. Sunday, April 16
General admission is just $12.
Friday Night (April 14) Preview & Social Events:
The Antiques Show and Sale is also a social event.  The Friday night cocktail party and dessert preview are always popular and never disappoint. The cocktail Preview Party takes place in Oglebay Institute's shimmering, newly renovated Glass Museum. Guests enjoy great food and an open bar and get to roam the Museums' 4000 examples of historic Wheeling glass.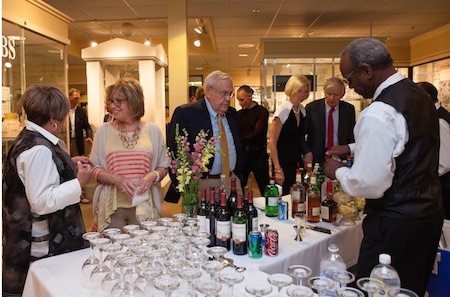 Limos then drive guests to The Pine Room where they get a first-peek at the show during the Dessert with Antiques Preview Party and enjoy an enticing array of cakes, cookies, pies, candy and a cash bar. Attend both events for $75 or purchase tickets for the Dessert Preview Party only for $30.  Ticket prices include admission to the show all weekend long, admission to the Mansion and Glass Museums, and a door prize entry.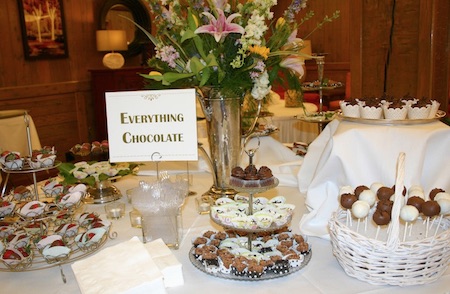 Patron Level Perks
For those seeking additional perks and a more in-depth Antiques Show experience, the Patron Package ticket level is available for $100. The Patron Package includes all the benefits of the Dessert Party & Preview Party ticket levels PLUS a special "no line" entrance and open bar at the Dessert Party as well as entry into a special prize drawing for Patron Level ticket holders. Also, patrons can attend an exclusive Dealer's Tour of the show at 9am Saturday morning, complete with morning libations. Enjoy a mimosa, Irish Coffee or Blood Mary to start off your day of antique shopping. On Saturday evening, patrons can attend a Dealer Meet & Greet at the Glass Museum.
Register online for any of the Friday night events or call 304-242-7272.
Lodging Packages
Enjoy accommodations at the world-class Wilson Lodge in Oglebay Park. Special Antiques Show lodging packages are available. Call 800.624.6988 or visit www.oglebay.com for more information.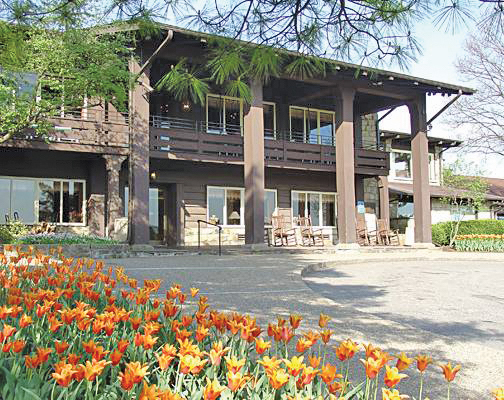 Time

april 14 (Friday) - 16 (Sunday)