"Women of Wheeling" Poetry & Spoken Word: CJ Farnsworth
sat25feb7:00 pmsat9:00 pm"Women of Wheeling" Poetry & Spoken Word: CJ Farnsworth
Event Details

Join us for an evening of poetry and spoken word at 7pm February 25 in The Gallery at Towngate Theatre!

Women of Wheeling is a three-part spoken word event that includes a featured poet, play readings and an open mic.

CJ Farnsworth is the featured poet with the theme "Free Love."

Historically women's voices on the subject of love have been repressed, regulated, and ridiculed, but the literary arts have always provided women with some agency to speak freely, openly, truthfully on the subject of love. This program celebrates women's voices, free of sentiment and stereotype, on the subject of love.

CJ Farnsworth is a poet residing in Wheeling, WV, and a graduate of Bethany College, Franciscan University, and the Vermont College of Fine Arts. Her poems have appeared or are forthcoming in I-70 Review, Bluestone Review, IMPOST, Sheila-Na-Gig, Kenning, Kestrel, Rattle, Women Speak, and others. She is a Pushcart Prize nominee. Her first full-length poetry collection is slated to be published this summer.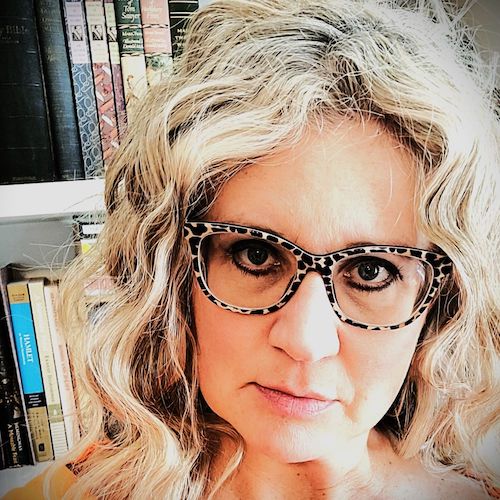 Also, local actors—Marie McKelvey, Mecca Collins, Cathie Spencer, and Rachel Thompson—will read from "Talking With" by Jane Martin. The evening concludes with an open mic. Those interested in open mic may sign up during intermission.
7pm February 25 at  Towngate Theatre.
Admission is $7. Purchase tickets online or call 304-242-7700.
Sponsored by Main Street Bank.
About "Women Women of Wheeling" Poetry & Spoken Word
Take a mesmerizing journey with a featured poet. Listen to local actors bring stories to life through theatrical readings from selected plays. Most of all, explore the connections between spoken word and personal expression.
You can discover and develop your own voice, too. After the featured readings, an open mic session closes out the evening. Poets and storytellers, new and experienced, shy and bold, bring their poetry and prose and read aloud to the audience.
Towngate Theatre is more than theater…
Towngate's Second Season enhances Wheeling's arts landscape with literary programming, spoken word performances, live music, improvisation and more. Programs often feature works by emerging and/or local authors, playwrights, songwriters, and poets.
Time

(Saturday) 7:00 pm - 9:00 pm
Location

Towngate Theatre

2118 Market Street Wheeling WV 26003