June 25 – August 22, 2020
Stifel Fine Arts Center, Wheeling, WV
Oglebay Institute's multi-media exhibition Crosscurrents has been a staple of our art exhibition season for more than 30 years, showcasing some of the finest artwork from the tri-state area & beyond.
Each year, dozens of artists vie for a chance to exhibit in this annual show, held in the Hart Galleries fo the historic Stifel Fine Arts Center. Works are chosen by a guest juror cash prizes awarded to winning artists.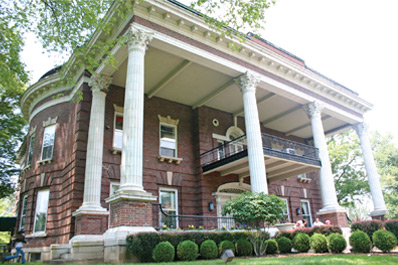 Eligibility:
Open to all artists 18 years or older, working in any media. Artists may submit up to three works completed within the last calendar year which have not been previously exhibited at the Stifel Fine Arts Center.
Awards:
Monetary prizes will be awarded at the discretion of the juror.
Dates:
Exhibition dates: June 25-August 22, 2020
Deadline for entries: May 31, 2020
Notification of chosen pieces: June 8-10, 2020
Opening reception & awards ceremony: 6:30-8:30pm Thursday, June 25, 2020
Accepted artwork drop-off dates: June 8-20, 2020
Procedures & Requirements:
All entries must be completed ONLINE ONLY using the form below.
A nonrefundable $25 entry fee entitles an artist to submit up to three entries. (Credit/debit cards are accepted.)
Entries must be submitted by May 31, 2020
Jurors' notification forms will be sent out between June 8-10, 2020
Accepted artwork must be dropped-off between June 8-20, 2020
A 30% commission will be retained on work sold through the exhibition. West Virginia sales tax of 7% will also be charged.
All entries for wall hanging must have a stable wire hanger and not exceed 15 pounds in weight.
No oversized work. Entire piece must be available for jurying. No installations.
Framed works exceeding 24"x30" must be glazed with plexiglas. NO SINGLE-PANE GLASS OVER 24"X30" WILL BE ACCEPTED.
Entries will be subject to reproduction for catalog, newspaper, promotional, and documentational use.
Entries must be structurally sound to withstand the rigors of public presentation. The Stifel Fine Arts Center will not insure entries deemed unstable or unacceptably fragile. Entries in question will be accepted for jurying only if the artist signs an insurance waiver. Other works will be insured while in the possession of the Stifel Fine Arts Center, through the jurying process, inclusive dates of the exhibition, and up to work reclaim dates.
No incidental packaging including bubble wrap or paper will be kept by Oglebay Institute. Only boxes, crates and bins with proper labels including the artist's contact information and the name of the piece will be kept for repackaging. Boxes and such may include paper & wraps.