May 12 – July 2, 2022
Stifel Fine Arts Center, Wheeling, WV
Oglebay Institute's multi-media exhibition Crosscurrents has been a staple of our art exhibition season for more than 40 years, showcasing some of the finest artwork from the tri-state area & beyond.
Each year, regional artists compete for a chance to exhibit in this annual show, held in the Hart Galleries of the historic Stifel Fine Arts Center. Works are chosen by a guest juror. Cash prizes awarded to winning artists.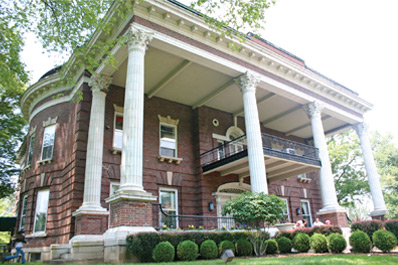 Eligibility:
Open to all artists 18 years or older, working in any media.
Artists must reside in West Virginia, Ohio, Pennsylvania, Kentucky, Maryland and Virginia.
Artists may submit up to three works completed within the last calendar year which have not been previously exhibited at the Stifel Fine Arts Center.
Awards:
Monetary prizes will be awarded at the discretion of the juror.
Dates:
Exhibition dates: May 12-July 2, 2022
Deadline for entries: April 4, 2022
Notification of chosen pieces: week of April 18
Opening reception & awards ceremony: 6:30-8:30pm Thursday, May 12, 2022
Accepted artwork drop-off dates: April 25-30, 2022
Shipped works accepted April 25 – 30 (Shipping is at the cost of the artist. Return shipping label must be included.)
Pick up dates after the close of the exhibit: July 5 – 9 (Unsold work will be shipped back to the artist at this time.)
For more details and to enter:
Go to Crosscurrents
You'll need to set up a free account and profile at callforentry.org
We will be offering free workshops on February 26, 2022 and March 19, 2022 to help artists set up an account and profile at callforentry.org .