November 5 – December 23, 2021
Stifel Fine Arts Center, Wheeling
Schrader Center, Oglebay Park
Opening reception: 5-8pm Thursday, November 11, 2021
Oglebay Institute's annual Holiday Art Show & Sale is an extraordinary holiday shopping event featuring fine art and crafts from the region's most talented artists. The exclusive six-week show provides an outstanding opportunity for selected artists to sell to thousands of enthusiastic shoppers in TWO ideal locations – the historic Stifel Fine Arts Center, located on the highly traveled National Road in Wheeling, and the Schrader Environmental Education Center, located in the world-class Oglebay Park.
Part of the Oglebay Institute mission is to serve as a resource for artists and emerging artists and provide opportunities for them to exhibit, sell and promote their work to the public. The Holiday Art Show and Sale provides extensive space, staff and marketing resources to artists and gives the public a refreshing alternative to traditional retail. Shoppers can purchase one-of-a-kind gifts for the holidays while becoming familiar with the work of numerous artists and artisans.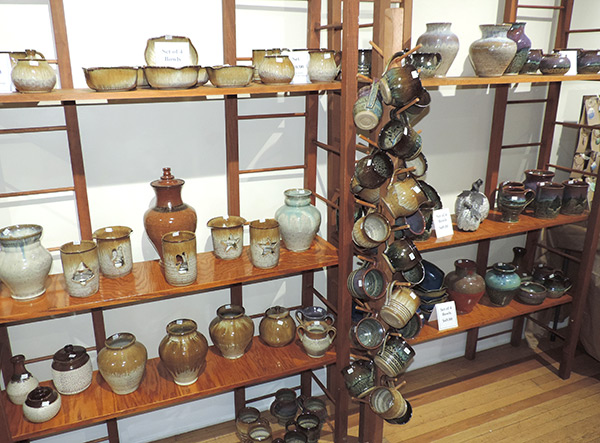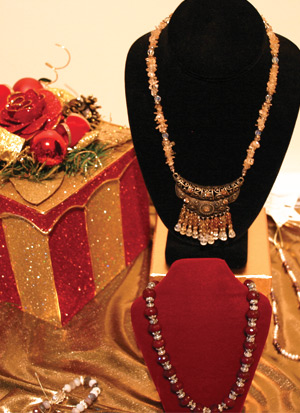 General Guidelines
In order to ensure a high standard of quality, Oglebay Institute's Holiday Art Show & Sale is a juried exhibition.
A 10% commission is taken on all sales (please price artwork accordingly)
Maximum one person per booth (no sharing of booth space)
Applications will be available on this page beginning in August.
Applications must be submitted ONLINE ONLY at the bottom of this page.
Benefits included with your booth fee
6 weeks of booth space during the busiest shopping time of the year
Full-time customer service/sales staff – no need to "man" your booth
Choice of one OR two prime, secure locations
Demonstrated history of strong sales
Exposure to thousands of Ohio Valley shoppers, as well as out-of-town guests visiting Oglebay Park and the Festival of Lights.
Aggressive marketing campaign valued at more than $10,000 that includes television, radio, newspapers, billboards, direct mail, email blasts, social media and more.
Opening Receptions at BOTH locations
Exposure and sales opportunities during Oglebay Institute's well-attended holiday events.
What can I sell?
Artists may sell any original works or prints of their own design as well as gourmet food items such as jams or mixes. (No unpackaged foods please.) Any medium is acceptable that can be displayed safely in your space.
What can I charge?
You may sell your work for any price, but we recommend pricing your work to sell. Consider offering affordable prints along with original artwork. Oglebay Institute takes a 10% commission on all sales. Please price your artwork accordingly.
How large are the spaces?
The exhibit space is divided into sections ranging in size from 3-10ft wide. For wall/booth spaces you may hang your work from backing boards behind your table. Each artist who has wall space may also place a table in front of their space. For artists who just have floor/table space, you may set-up a table or shelves. All artists must supply their own shelves and tools needed for displaying their work. Please be considerate of fellow artists when setting up your space.
Click here for booth space layouts as they will appear in each gallery.
How much are booth spaces?
3 ft. booth space – SCHRADER ONLY ($45)
4 ft. booth space ($65)
5 ft. booth space – STIFEL ONLY ($70)
6 ft. booth space w/out wall space ($80)
6 ft. booth space ($85)
8 ft. booth space ($105)
10 ft. booth space – STIFEL ONLY ($125)
Click here for booth space layouts as they will appear in each gallery.
How will you keep track of my sales?
Each artist will be given a booth number. You must write your booth number on every price tag. Every piece of art must have its own price tag. When a customer takes their purchase to the register, that booth number, as well as the purchase price will be recorded on a sales log. At the end of the show, your total sales will be added and a check will be mailed to you minus a 10% commission.
What is the entry process?
Entry applications are available online at the bottom of this page.
Applications must include at least two digital images and preferably one booth image.
A $20 non-refundable application fee is required for each entry. Your payment will be taken through Oglebay Institute's payment portal upon the successful completion of your application.
Jury results will be mailed late October.
Payment-in-full of booth fees are due upon acceptance into the show.
Application deadline is September 26, 2021.
Last day for refunds, if cancelling, is October 16, 2021.
When can I set-up & tear-down?
Set-up:
10am-4pm Saturday, October 30
9am-8pm November 1-3
Tear-down: 
10am-4pm December 27 & 28 and January 3-8