The strength of Junior Nature Camp's staff comes from their years of experience and varied backgrounds. Small group sessions are led by experts in their field including college professors, researchers, natural resource professionals, and professional interpreters. Former campers, now nature experts, return to serve as counselors and stay in the units with the campers. The Camper to Staff ratio never exceeds 5:1.
Safety at camp is our number one priority: A Registered Nurse is on duty at Junior Nature Camp at all times; Certified Lifeguards direct all aquatics activities; All counselors are CPR and First Aid certified.
Jeff Altemus – Director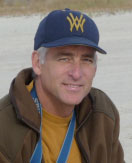 Growing up in Michigan, Jeff was always interested in the outdoors — spending his free time on the lake, hiking in the woods or sloshing through a swamp. "Nature was all around us and it was 'natural' that I began to study it in earnest at a young age," he recalls. Along with his twin brother Jon, birding and ornithology became his passion.
Jeff graduated with a bachelor's degree in Geography and a master's Degree in Education from West Virginia University. Currently, he works for the West Virginia University Medical School.
Jeff first attended Junior Nature Camp at the age of 11 years old. He progressed through the program as a C.I.T. and staff member until the age of 22. As a young man, Junior Nature Camp was the highlight of his year. Jeff states, "I could not wait for it to come each year and was very sad when it ended all too soon."
In 2002, Jeff returned to Junior Nature Camp as director and has lead a resurgence and unprecedented growth in the program. While most campers remember him for flipping pancakes during breakfast, it is his leadership in connecting with past campers and attracting dynamic teachers that has cemented JNC well into its sixth decade. Jeff affirms, "I have always been interested in doing my part to take care of our natural environment and wanted to be in a position to make a difference. As Director of Junior Nature Camp, I am actively contributing to the nature education of young people. What better way to make a positive contribution to protecting our natural world?"
Lenny Muni – CIT Director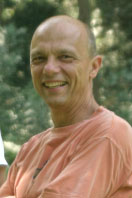 Currently serving the Berea City School District, Lenny teaches general science and astronomy at the high school level and also directs the School District's planetarium. Lenny serves as director of Camp Mi-Bro-Be, the Berea City School District's camping, nature and outdoor education program.
In 1976, Lenny began attending Junior Nature Camp as the counselor in training director and has been C.I.T. director for more than 30 years. Lenny is an invited presenter for various nature organizations around the region including the Brooks Bird Club. His passion for teaching usually includes morning sessions on astronomy or orienteering. Lenny is famous for his talented singing and guitar playing around the campfire.
Greg Park – Senior Naturalist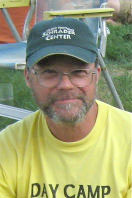 A native of Ripley, West Virginia, Greg Park has been teaching nature and history for more than 40 years. Greg first became interested in wildlife and the outdoors through his participation in the Boy Scouts of America where he reached the rank of Eagle Scout.
He received his bachelor's degree from Concord College in Athens, West Virginia and his master's degree from West Virginia University in Biology Education. Greg has served as a swimming coach at the U.S. Coast Guard Training Center in Cape May, New Jersey where he studied, taught and lived in one of the premier birding locations in the world. A highlight of his professional career was his participation as a re-enactor specialist in the film The Patriot.
Though teaching is his passion, Greg has also completed important scientific research including the discovery of a new species of troglobite cave beetle named in his honor- Pseudanopthalmus parki.
Greg worked at Oglebay Institute for 30 years, retiring in 2014. He currently serves as the Schrader Environmental Center's Naturalist Emeritus and is widely recognized as one of the region's foremost naturalists and environmental educators.
Natasha Diamond – Program Director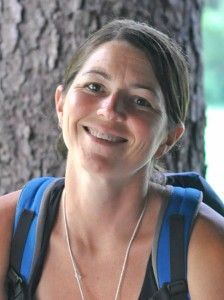 Natasha's love for nature and the great outdoors began at a young age on her family's farm in Ohio. While in school, her focus became on raising awareness of the degradation of the environment around us. She is one of the founding members of the West Virginia University Student Sierra Coalition. Natasha went on to earn a bachelor's degree in Wildlife Resources from WVU and a masters in Public Administration and Nonprofit Management. She has worked for the West Virginia Division of Natural Resources, West Virginia Raptor Rehabilitation Center and in program and finance for the Mountaineer Area Council Boy Scouts of America.
The 2016 camping season will mark her 15th year of involvement with Junior Nature Camp. Natasha enjoys the opportunity to provide nature education to young people. It is her hope each camper finds something to take back to their lives — at home and at school — that will somehow change them and their small part of the world
Dave Sapienza – Naturalist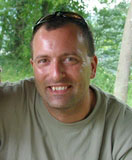 Dave Sapienza first attended Junior Nature Camp in 1983 after the encouragement of his sixth grade teacher, Mr. Lenny Muni. Dave graduated from The Ohio State University in 1994 with a Bachelors degree in Environmental Interpretation, Communications and Education. He has worked as a Park Naturalist for Ohio State Parks since 1992 including Salt Fork State Park (1992-1994) and Lake Hope State Park (1994-present). In 1998, he was awarded the first Annual Bill Price Award for Interpretive Excellence in Ohio State Parks. In 2002, The Lake Hope Nature Center, which Dave directs, was voted the best in Ohio State Parks. He has also worked with Oglebay Institute as a R.E.A.P Assistant Director and a college intern and is a certified Ohio Peace Officer.
Annually, his creative morning programs are a highlight of the camp. Dave is a talented teacher, and his passion for exciting youth about the natural world leads to unique opportunities such as hand-feeding hummingbirds.
Steve Rice – Unit Counselor/Naturalist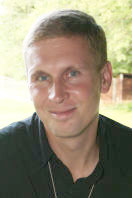 Steve Rice began attending Junior Nature Camp in 1985, but after five years as a camper and CIT, was distracted by a summer job scooping ice cream in Yellowstone National Park. After college, Steve moved into resource management and spent ten years working with walrus, bears and ravens in Yellowstone and Alaska. In 2003 he earned a Master's degree in wildlife management and obtained a law enforcement commission through the National Park Service. Steve went on to work as a law enforcement ranger in Glacier National Park, Golden Gate National Recreation Area, Everglades National Park and the Grand Canyon where he is currently a backcountry ranger.
Steve draws on his past work experience offering morning sessions on wildlife management techniques and corvids. His wife, Melissa McClaran, is a registered nurse and has been assisting the camp since 2009.